A Book on Pelvic Organ Prolapse
and Pelvic Fitness for Women
Launched in 2009, Beauty Call Books demystifies health and wellness with an entertaining series written by recognized clinical experts. Created for those curious civilians who enjoy the inside story with a bit of a giggle, our authors tell it like it is.
Beauty Call Books invites both writer and reader to step beyond the barrier of modern doctor-patient medico-speak and share the unvarnished truth. You can count on Beauty Call Books for the answers... as we pull back the curtain to present edification with a twist!
Pelvic Organ Prolapse can occur at any age. Read Dr. Lauri Romanzi's peer-reviewed publication explaining that a hysterectomy is not necessary for a woman with uterine prolapse.
Check Out Our Podcasts Today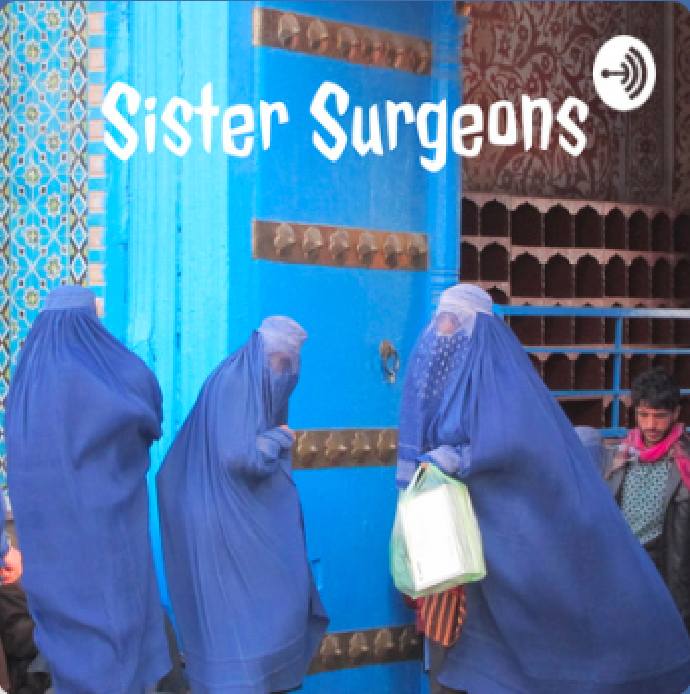 Recommended reading for any woman suffering from prolapse. In an easygoing tone, Romanzi explains the causes and symptoms of uterine prolapse, a common but seldom-discussed health condition that affects aging women... Pelvic problems can easily make women feel frightened or ashamed, and this book briskly puts readers at ease by juxtaposing medical facts and diagrams with humor, reassurance, and antique Victorian photographs. - Kirkus Discoveries
Written by one of the best qualified and most competent urogynecologists I know, this is a no-nonsense book, full of uniquely important advice for women about pelvic health and fitness It's breezy conversational style and intelligent comments make it a volume I'll keep on my desk for my patients. - Marianne Legato, MD, FACP, Professor of Clinical Medicine at Columbia University; Founder, Partnership for Women's Health, Columbia University, Editor in Chief of the Journal of Gender Specific Medicine - Marianne Legato
There are unspoken and misunderstood topics in medicine and vaginal rejuvenation is one. In Plumbing and Renovations, Lauri Romanzi uses humor to inform and support those many women suffering leaky bladders and wide-open vaginas who want help, not hysterectomy. As a world recognized urogynecology expert, Romanzi divulges the basics of female anatomy and the reconstructive principles of vaginal rejuvenation in terms anyone can understand. - Irwin Goldstein, MD, Director of Sexual Medicine, Alvarado Hospital, San Diego; Clinical Professor of Surgery, University of California at San Diego, Editor in Chief, The Journal of Sexual Medicine - Irwin Goldstein
This book is an owner's manual for anyone with a uterus and provides plenty of background information about internal renovation and plumbing that you won't find in such a well written and easy to understand form anywhere else. I found it extremely helpful reading just prior to having surgery, as I then understood what was happening. Dr. Lauri Romanzi is clearly a champion in her field and to be thanked for the good work she is doing for humanity. – Virgintapods
This book was excellent. Written by a knowledgeable physician in a relaxed informative style, her explanations are clear and understandable. She is caring and compassionate but also an expert in her field. She gives the reader the knowledge and confidence to take action if necessary. I would recommend this book to anyone who suffers from prolapse or indeed, anyone who really wants to know about the female body. – Guadelupe
This book truly saved me! After 2 opinions that I should get a hysterectomy, I found an alternative and am now working on my second child! After having my first, I needed help getting my pelvis back in shape. An incontinence issue acquired during my pregnancy also needed addressing. This book spelled it all out for me and with its amazing illustrations and information, I have seen a real improvement all of the ways around.
I am hoping to see more of these "Beauty Call" books from this author, as I think they touch on subjects rarely addressed, in a thorough, concise, and amusing way. Kudos! – L. Yohana
A friend gave me this book and I was SHOCKED by what no one - not your mom, not your doctors tell you. I learned more about my body from this book than I ever could have imagined. Plus, it's a riot. It should be recommended reading for women. – Abigail Gray
Ladies, if you have a dropped uterus (you'd be surprised how many women do) read this book first! You probably don't need a hysterectomy. You also want to read this book if you suffer from a dropped bladder, your vagina is loose, or you want to know what treatments are available too, among other things, improve your sex life. Eminently readable, informative, and wise, this book should be issued as a textbook for sex education classes, so thoroughly does it cover the subject of the female anatomy. Dr. Romanzi, I Kegel as I write this. Thanks! – EG